AND THE WINNERS ARE: Long time memberGordijnplooi and Brand new member Kilacis. congrats on a spawn build that won. choose your prizes from either jinkx.com or thinkgeek.com
must be minecraft related but NO hooddies, they are paper thin!!(you can see through them and they are too much)
Spawn building:
Market place (trading area):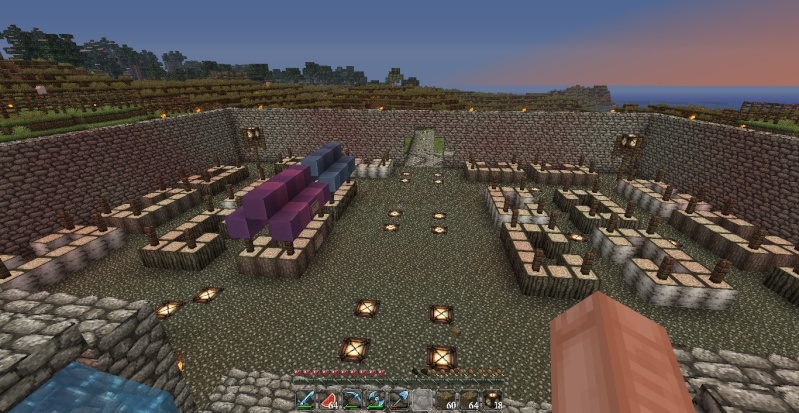 Entering the spawn building: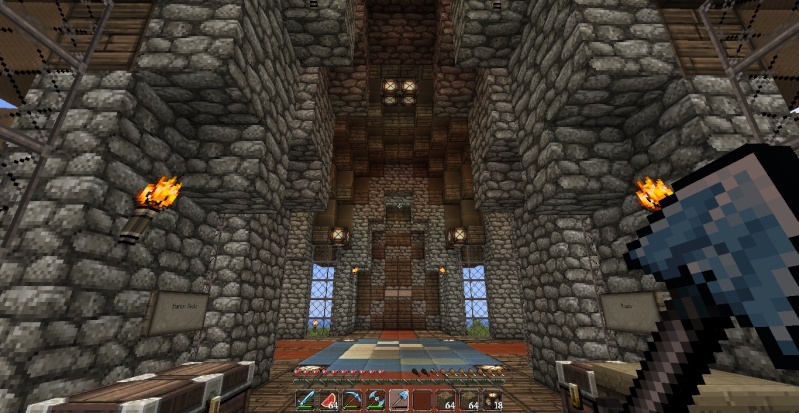 Wall of Fame (pretty boring I know
):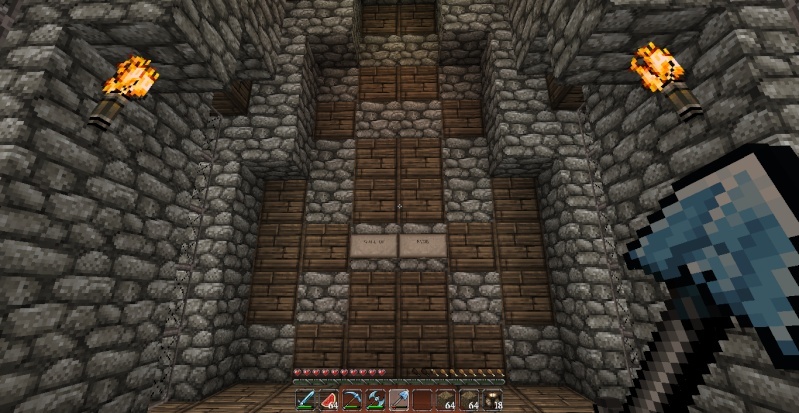 Nether Portal: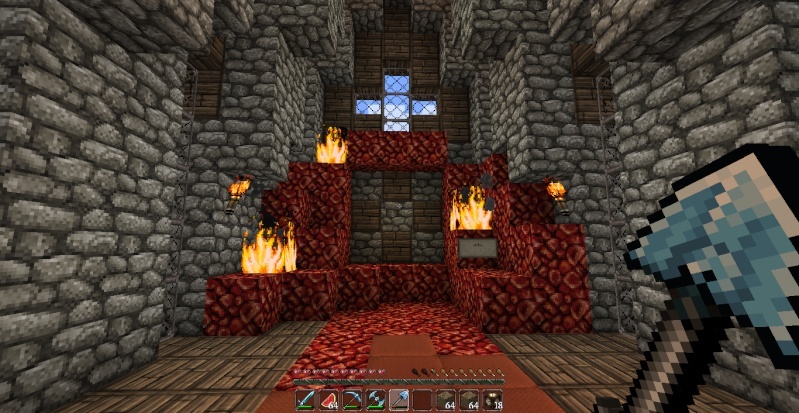 Portal to 39fs and another world that might be added in the future (these are also slightly boring
):
A members built spawn is this contest. make it epic as the winners will receive minecraft swag and their spawn immortalized in project clanilla with names on gold plate wall. competition will be fierce.
1. two people max per team
2. must incorporate a space for portals to go, min normal portal size but you can design different portal shapes!
3. no limit on size of overall build
4. must be safe
5. contest entry's must be submitted by Feb.20th
6. winners announced Feb.28th one prize per entrant. any one item.
7. Designs must be original
8. location is key, think about it hard.
9. no entry's are to be built further than 3000 or -3000 out, as we have borders at 6000 and -6000.
10. Hall of fame wall must be incorporated as well, min 15-20 blocks sign space
11. A Trade sign area....or area for shops for trade signs...whatever works better for your build. trade signs are needed at spawn to unsure ease of use and good marketing for sellers.
ill add anything i forgot soon as i think of it. GOOD LUCK, HAPPY BUILDING, ill have pics of prizes too!
http://www.jinx.com/shop/coll/minecraft/